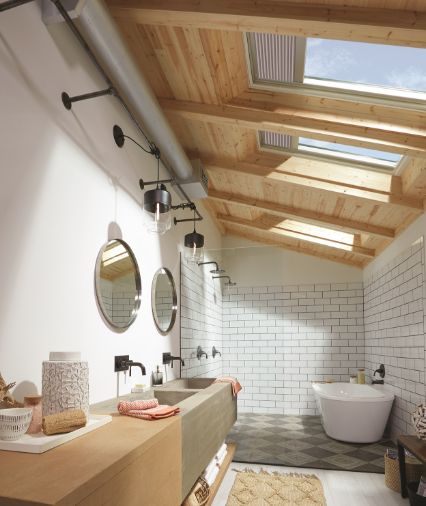 Skylight Installation in Fairfax VA
Whether your interested in energy-savings, or you just want to add sunlight to your home in Fairfax VA, a skylight can be a great addition. Our professional service team will make sure your new skylight is installed properly, adjusting the angle of the skylight to assure you retain heat in the winter and reflect light and heat in the summer, as well as guarding against water leaks or drafts.
We use only the highest-quality products (Velux is our preferred vendor), making sure that your new skylight installs seamlessly with your roof.
If your existing skylight is damaged and in need of repairs, Augustine Roofing can help! We repair and replace skylights of any shape and size.
For more information regarding our skylight installation and repair services, call Augustine Roofing today!