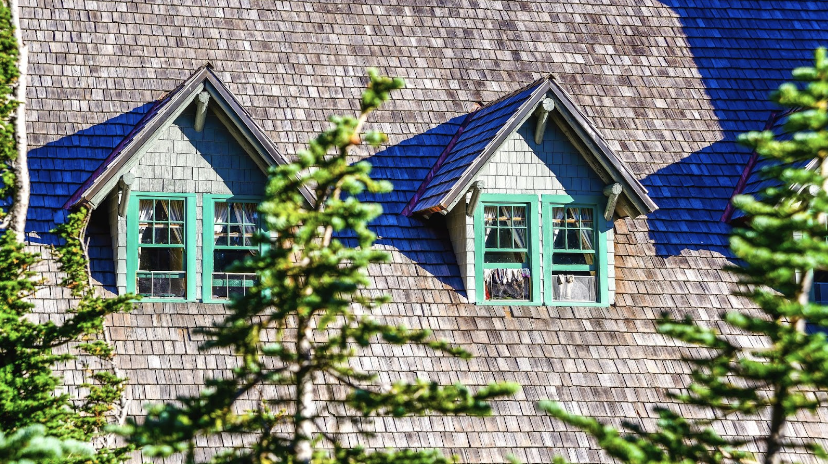 Cedar shake roofs give homes a distinct style. Even when set on an average street, this material can evoke a coastal bungalow style or woodsy charm. Cedar shake roofing can interest homeowners through appearance alone, but what else should potential buyers know about this material? Cedar shakes are natural, available in multiple grades, and long-lasting when maintained. Indeed, they provide many benefits when installed by a quality roofing service.
Augustine Roofing offers quality roofing services in Herndon, VA. Our roofing and repair services stand on over 3 decades of experience. Moreover, our excellent craftsmanship comes at reasonable rates. Choose from our high-performance products to improve the appearance of your home and protect it from the elements. Contact us at (703) 281-7663 to request a free project quote.
Below, we describe what cedar shake roofs are and the benefits they offer:
Natural
Cedar shake roofing comes from cedar trees sourced from the United States or Southwest Canada. Providers make the shakes to order, so customers should expect them in about 3-8 weeks.
Manufacturers create the shakes by cutting large cedar trees into 2-foot sections. These sections can produce tapersawn and hand-split shakes, each of which has a distinct stylistic appearance. Tapersawn shakes are cut with a saw to create a smooth finish. Conversely, hand-split shakes offer a more rugged appearance.
Multiple Grades
You can select from 3 grades of cedar shake, each of which comes with different costs and weather-resistance capabilities. Their cuts also create distinct appearances:
Common:

Common cedar shakes are the lowest grade, cut from any part of the tree. They are the least expensive but tend to warp and split.

Straight Grain:

Straight grain shakes are the highest grade available, hand-selected and cut from the most even grain of the tree. They are the most expensive, but they lay flat and resist curling.

Select:

Select grade cedar shake comprises about 20% common shingles and 80% straight grain shingles.
Endurance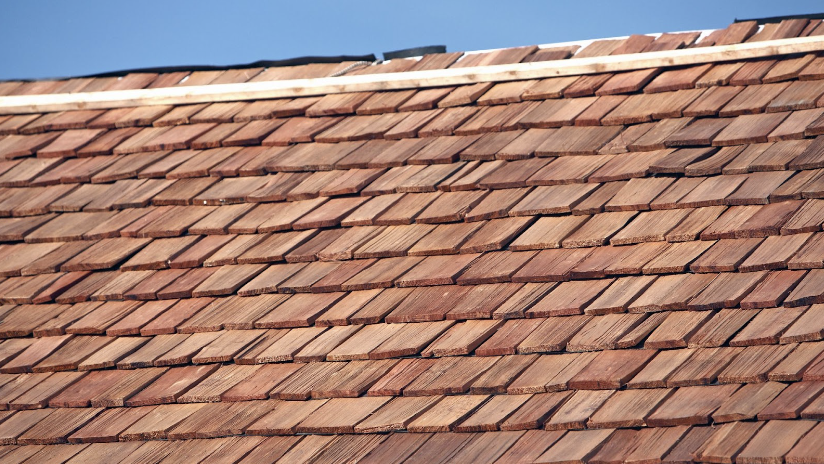 Cedar shakes have a lifespan of about 30-40 years when installed correctly. Thus, cedar shake lasts longer than asphalt shingles but not quite as long as slate.
The longevity of cedar shakes depends on their climate. They are best suited for moderate regions that are somewhat humid and have neither extreme heat nor cold.
Remember that cedar shakes come with no manufacturer warranty as they are natural products. Nevertheless, ask your roofing specialist about their installation warranty to determine if they are a suitable service provider.
Regular Maintenance
Cedar roofs require simple maintenance once or twice a year, including minor repairs and cleaning. You can also preserve the life of your cedar roof by removing storm debris from your roof and buildup in your gutters. Debris can hold moisture, which can rot your roof if left alone.
Every 2-3 years, you should have your cedar roof power washed to remove moss and lichens. Such cleaning helps maintain its integrity and improves its appearance. After cleaning, apply fungicides, fire repellants, and algaecides to protect it.
Augustine Roofing: A Quality Roofing Service in Herndon, VA
As a quality roofing service in Herndon, VA, we provide custom solutions for improving your home. We offer roof installations and repairs with a variety of materials. Moreover, our solutions are affordable and delivered with the highest possible craftsmanship. Contact us at (703) 281-7663 to schedule your free estimate.