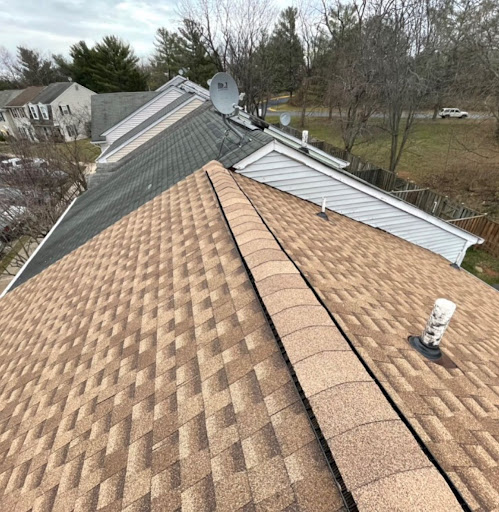 At some point, all responsible homeowners will replace their roofs. Yet they can use that opportunity to swap one roofing material with another. Of course, not all materials are made equal: shingles, metal, and tile each have benefits and limitations. But no matter which material you choose, turn to the region's best roofing company for installation: Augustine Roofing.
Composed of industry veterans, Augustine provides excellent roofing services to folks in Arlington, VA. Our options include roof installation/repair, window installation, skylight installation, and more. We're also happy to send out a roofing expert to inspect and recommend solutions for your roofing problems. For more information on financing options or a free roof installation project estimate, contact us today!
Below, we discuss 2022's best roofing materials:
Shingles
We find it useful to categorize roofing materials by their type and organize the available options. We'll start with the most common: shingles. In simple terms, shingles are thin pieces of building material used to cover roofs. Their popularity and simplicity have made them adaptable to a wide variety of materials.
By far the most popular shingle variety is the asphalt composite, which works well in a variety of conditions and comes at a low upfront cost. That said, these shingles require replacement after 20 years. Alternatives to asphalt shingles include wood, slate, and metal shingles.
Wood shingles can last between 25-40 years and receive treatments to deter fire and insects. Slate shingles last even longer (up to 100 years!) and withstand fire and water naturally but come at a high upfront cost. Finally, while metal shingles may seem overly industrial, they are also tough and available in varieties that mimic other materials' appearances.
Ultimately, choosing from these options (and those below) depends on the climate you live in. Those who fear roof damage from hail and debris, for instance, should avoid slate shingles because they tend to break from debris collisions. Reach out to Augustine for advice and to learn more about the services our roofing contractors offer.
Metal
While we consider metal shingles a part of the prior category, metal roofing as a whole deserves a separate category. Again, while some folks find metal too industrial for residential roofing, its benefits more than justify its consideration.
Metal roofing has great durability and resists fire, mold, rot, and pests. It also sheds snow and rain so that precipitation can't weigh down on your roof. However, metal roofing tends to dent more easily than other materials, and it may be noisy during extreme weather.
If you want the appearance of tile with the benefits of metal roofing, check out stone-coated steel. Learning about such flexible options—along with opportunities for fast roof repair and roof replacements—is one benefit of working with a great roofing company.
Tile
Another common type of roofing, tiles are also small and thin pieces of material like shingles. However, tiles were traditionally distinguished from shingles by their heavier weight and materials: fired clay, terracotta, and slate. Today, tile roofing comes in a variety of substances.
For instance, synthetic rubber slate has begun displacing authentic slate. Made from lightweight materials, they can be cut and trimmed during installation. In a more traditional vein, clay tiles offer a unique Southwestern aesthetic. They can withstand extreme heat but are much heavier than shingles.
Finally, many manufacturers offer reasonably-priced concrete tiles in various colors and textures. They can withstand extreme storm conditions, and their seamless design helps fight leaks and damage.
Tile roofing offers great variety for your home. But before committing to any material for your roof installation, ask yourself some basic questions: how long does the material tend to last? How long do you plan to live at that house? What are the material's repair costs if your roof suffers damage? Answering these points ensures you get the best return on your investment.
Augustine Roofing: the Best Roofing Company Working in Arlington, VA
Put your roof's security and maintenance into the hands of the best roofing company in the region: Augustine Roofing. We provide residential and commercial properties throughout Arlington, VA, with high-quality craftsmanship and top-tier products. Whether you're unsure if your roof is leaking or confident that it needs repair/replacement, reach out to us today at (703) 281-7663. You can also visit our website for information on financing options or a free roof installation project estimate!