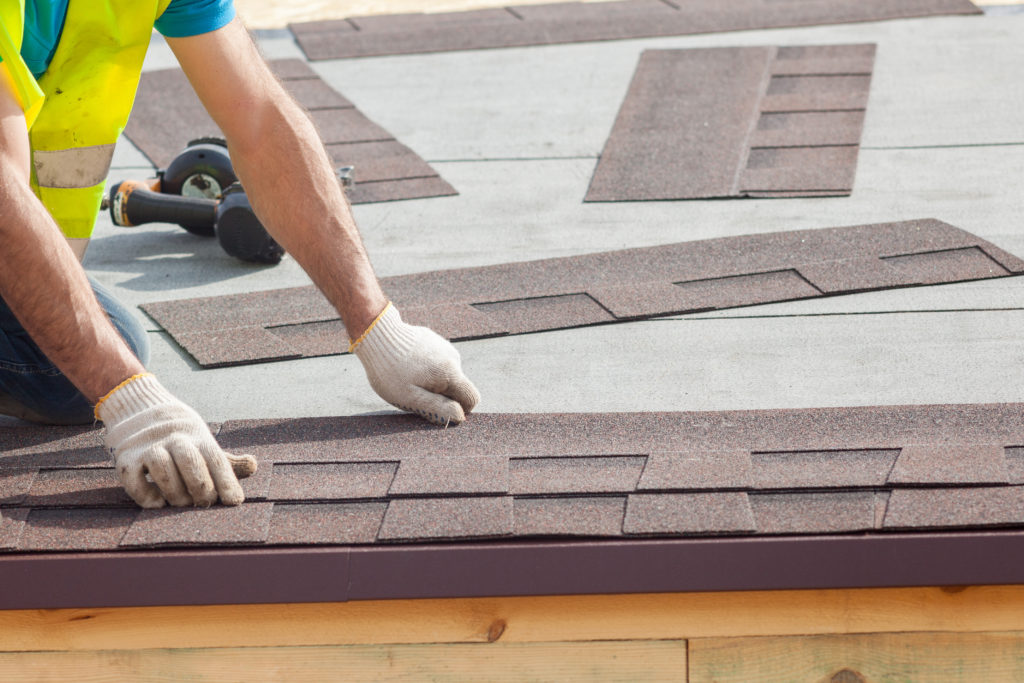 Before one shingle on your roof is replaced, you must find a quality roofing service provider that fits your requirements. However, the right fit can be difficult to determine in an ocean of options and suggestions. Asking some basic questions can help you narrow the possibilities: What's the company's reputation? What's their process on each project? How will they approach your roof specifically?
Ask the professionals at Augustine Roofing these questions, and we think you'll be happy with our responses. We are the premier roofing contractor choice for homeowners throughout Arlington, VA. Our team selects the most qualified individuals, ensuring that customers receive the best craftsmanship for every project. Whether you want roofing, windows, or skylight installation or repair, Augustine has you covered. Fill out our online form today for more information about our roofing services.
Below, we list several questions that you should ask a roofing contractor before hiring their services:
General Service Provider Questions
Company history
We've previously discussed several factors to consider before hiring a gutter installation service, and many of those points apply here too. One such matter: ask about the company's history. How long has it offered roofing services? Is it a local, regional, or national business? What other options does it provide?
Licensing, Workers' Comp, insurance, etc.
A simple measure of any company's trustworthiness is asking to see their licensing and protections. Honest companies that want to protect their employees and customers are happy to share these materials. Less-than-honest ones may offer excuses for not providing them. Avoid the latter; they often bring legal and financial trouble with them.
References/Testimonials
As with the above point, honest companies usually have former clients' recommendations, testimonials, or contact information on hand. They want prospective customers to contact former ones, as doing so helps sell their services. Disingenuous companies are the ones with something to hide, as they may have swindled prior customers.
Scheduling
No matter how highly rated or recommended a particular company may come, its schedule must align with yours. Generally, roofing companies are busy during the summer—can your project wait for the fall? Moreover, your roofing project may restrict activity in parts of your home, so you must work around that inconvenience.
Company-Specific Questions
Working process and employee training
General questions should help you to narrow down your contractor options to a handful of contenders. At that point, you can start asking company-specific questions. For instance, what's the company's working process? How do they go about roof installation or repairs? And what experience and training do the roofers possess?
Roof access and work
Next, ask about how the contractor plans to access the roof and perform work on it. As mentioned above, will that hinder activities or movement around certain parts of the house? If you need a roofing replacement, you should ask whether they need a dumpster on-site to dispose of the old roofing.
Safety for roofing workers and your home
Perhaps most important for company-specific questions, investigate each contractor's safety measures and precautions. All should have both Workers' Comp and liability insurance to cover potential injuries or damages (which protects their customers). Also, what safety gear will they use? What's their work policy for inclement weather?
Roof-Specific Details
How they handle difficult spots
Finally, when sorting between your best 2 or 3 contractor options, ask some questions about your roof in particular. How will they approach difficult places on your roofing, such as around a chimney, skylights, or any architectural quirks? If your project revolves around a weak or broken spot, how can the roofers adjust to avoid danger?
Final concerns or questions about your roofing
Before making a decision, ask any final questions and listen to your roofer's suggestions. For instance, we sometimes encourage homeowners to replace skylights when replacing a roof. Also, ask whether they expect or worry about any further issues. Even small details can become complicating factors on roofing projects.
Choose Professional, High-Quality Roofing Services in the Arlington, VA Area
Some crucial work has to occur before a roofing project can get off the ground. Specifically, you should ask prospective contractors some basic questions to ensure they provide quality roofing services that suit your project. If you need such a service in or around Arlington, VA, reach out to Augustine Roofing. We take pride in our work and aim to deliver outstanding customer service on every project. Have any questions? Give us a call today at (703) 281-7663 or fill out our online form for more details.