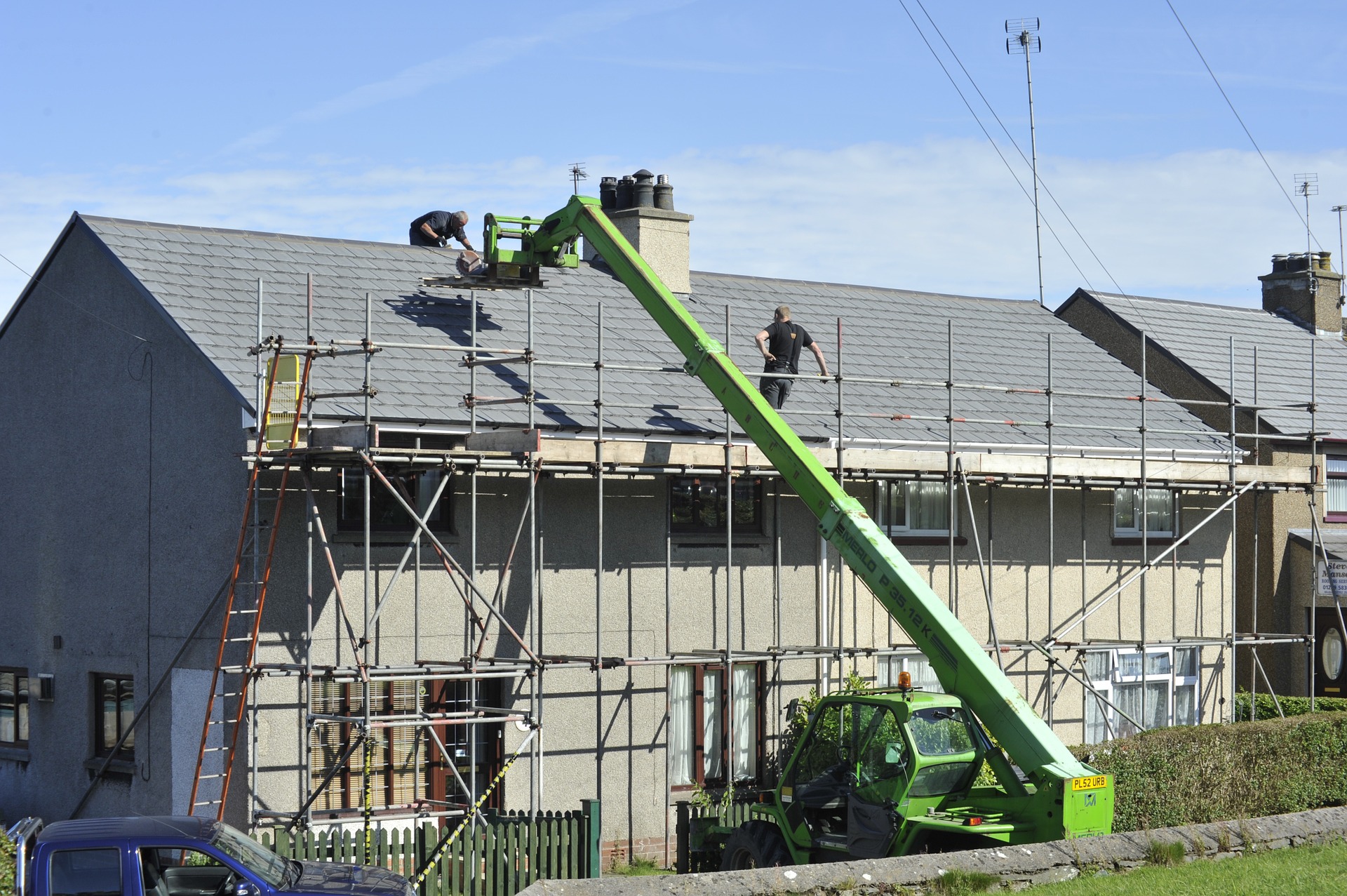 Though the time to repair your roof comes few and far between, you'll eventually need your roof repaired. However, because of how infrequently it is needed, most homeowners don't know who to call to have their roofing replaced. Thus, it is important to know how to look for the best roofing company in your area.
For homeowners living in Sterling, VA, you can be rest assured that the best roof repair provider comes from Augustine Roofing. Our dependable team of experienced professionals are available to quickly and efficiently repair your roof no matter what condition it's in. We coordinate with you to ensure our service doesn't impede or disrupt your daily living situation, and that our project is completed according to your budget and preferences.
3 Ways to Find the Best Roofing Contractor for Your Roof Repair Project:
Do Accurate Research For Good Contractors
The first thing that you should do is research the contractors in your area. Of course, you can do this through the internet, but it is often better to seek direct referrals from friends, family, and colleagues who have also received repairs on their roof. That way, you can get their first-hand impressions about the services they received, providing you with more accurate information than what would be online.Once you get a decent list of companies, check online to see if they have a website, as well as any reviews previous clients of theirs may have made. Compare all the information you've gathered to see which companies seem best according to both your trusted friends and family, and previous customers online. By that point, you'll have a clear idea of which ones are worth hiring and which aren't.
Check Contractors' Credentials and Previous Work
Once you wind down your list of potential roofers, you should do further research into the details of their businesses. The most important thing is to find out whether they provide insurance and worker's compensation, as that will ensure you aren't at risk of being held liable for any workplace accidents that occur. It also means that any damage that occurs to your home as a result of their repairs will be covered by their insurance.In addition, make sure they have the requisite permits and licenses necessary to work. Certified roofers will ensure your roof gets the professional repairs it needs to last. You should contact your potential providers and ask for references from previous clients. Getting in touch with them will allow you to get a sense of the roofer's recent practices and abilities.
Ask Detailed Questions That Clarify Quality of Service
To ensure you get the best roofing company possible, you should also consider asking these vital questions, which will help you determine the quality of the work they would do if you hire them:
Who Performs The Installation? There are many cases in which a company advertises its own business yet outsources their service to third-party contractors. This makes their quality inconsistent and uncertain, so you'll want to ensure that their own employees are the ones who perform the repairs instead of someone else.
What Happens If I Don't Like Work? Hiring a company without any guarantees in place is a bad idea. That's why you should ask if they provide a warranty on their services or conduct a "satisfaction guaranteed" policy for their customers. This can help show you who you can trust and feel confident about hiring.
Will You Tear The Old Roofing Off? This might seem like a no-brainer but there are businesses that will simply install new shingles over your old ones in order to speed up the repair process. This is a bad and dishonest practice as it means you aren't getting the repairs you wanted to make, but instead covers them up.
Augustine Roofing: High Quality Services From The Best Roofing Company in Sterling, VA
Getting a proper roofing provider can be difficult without knowing one yourself, but taking even a few of the steps above and doing your due diligence will pay off. As the best roofing company in Sterling, VA, Augustine Roofing hopes you take our services into consideration. Our team has over 20 years of experience in the roofing industry, serving thousands of homes across Northern Virginia. Our expertise ensures we work safely and efficiently, and we are prepared to answer any of your questions, as well as discuss your needs and preferences for your roofing repair. Contact us at (703) 281-7663 to learn more about our services as the best roofing company around!